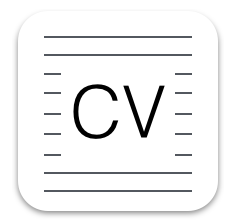 I'm a Professor of Marketing (Behavioral Science) at the Boston University and the co-originator of the center Behavioral Economics in Action at Rotman (BEAR).
I was on temporary academic leave 2015-2017 to assume the role of the Senior Behavioral Scientist of the World Bank's new Behavioral Insights Initiative (eMBeD) in Washington DC to use behavioral science to make development interventions more effective.
For my applied and policy work with various national and international organizations, I have been named one of "The 40 Most Outstanding B-School Profs Under 40 in the World" (Poets & Quants 2014). I'm also the current president elect of the Society for Judgment and Decision Making (SJDM).
Academic Wo
rk
My research focuses on the field of judgment and decision-making (commonly referred to as Behavioral Economics), a cross-disciplinary field that combines two major disciplines, psychology and economics. I seek to further understand when and how individual behavioral patterns deviate from standard economic assumptions. In addition, I am interested in how considering implications for marketing, management, and policy across a wide range of applications can increase individual wellbeing and societal welfare (see 2005, MktgLett). The combination of theory, practice, and policy has guided me into a handful of research streams: Morality, pricing, financial decision-making, and pro-social behavior. My research uses a variety of methods, including field studies, laboratory experiments, physiological measures, as well as neuroscientific and genetic methods.
Entrepreneur, Policy Advisor, Consultant
I am a co-founder of BEworks, a behavioral insights-driven management consulting firm. In addition, I am a member of various advisory boards/committees; among others of the Martin Prosperity Institute (MPI), the Innovation Hub for Behavioral Economics at the Privy Council Office in Canada., and of Irrational Labs in San Francisco, CA.
Media Coverage
My research has been published widely in academic journals, and featured in international TV, radio, and print outlets, including Japanese Public Television, NPR, BBC, The New York Times, Financial Times, Wired, and Harvard Business Review's Breakthrough Ideas. My work is also  featured in the New York Times bestsellers "Drive" by Daniel Pink as well as "Predictably Irrational", "The Upside of Irrationality", and "The (Honest) Truth about Dishonesty" by Dan Ariely.
Most recently I was featured in the 2015 documentary movie "(Dis)Honesty—The Truth About Lies" by Dan Ariely and Yael Melamede, which covers some of my foundational research on dishonesty with Dan Ariely (e.g., the paper "The Dishonesty of Honest People" — recipient of the 2012 William F. O'Dell award). In addition,  I was a speaker at TEDxToronto 2015, on How to Nudge Authentic Behavior (covering behavioral interventions to curb insurance fraud and increase organ donation).
Education
I  received my Master of Science (Dipl. Kauffr.) and Ph.D. (Dr. rer. pol. with summa cum laude) equivalents in Management/Marketing from the Johannes-Gutenberg University in Mainz, Germany, where I held a scholarship of the German National Academic Foundation (granted to ¼ percent of German university students).  I was a post-doctoral associate of Prof. Dan Ariely at MIT, where I researched and lectured in the marketing group of the Sloan School of Management and in the Media Lab's eRationality group.
---